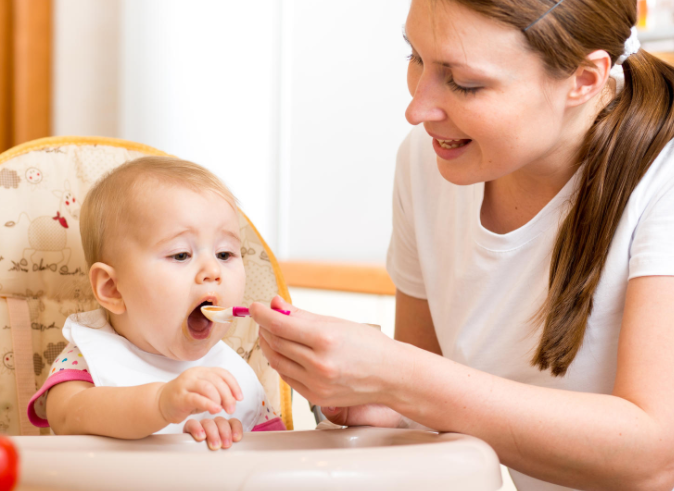 10 Foods You Should Avoid for Your Baby:
Feeding food to your baby is a tough task, similarly be precautious for another tough task, which 6 foods you should avoid.
Honey can cause lethargy, weaken the muscles, and can cause constipation in babies.
Cow milk has a higher lactose content which is not good for your baby,
you can give cow milk when your baby turns a year old.
Breast milk is the best source of nutrition for your baby,
powder milk packs also mention the same on the pack.
Peanut butter is a good source of energy,
but the suggestion here is to do an allergy test if the family holds a nut allergy.

Seafood can cause allergy especially shellfish like shrimps, lobsters, etc.
Tuna, shark, and mackerel have high levels of mercury.
Consult a pediatrician, strongly suggested preventing any allergies.

Chocolate is one of the most unsafe foods for babies,
because of caffeine and sugar, you can feed in moderation, and that's also after a year.

Grapes are not good for babies as they can't chew their food properly,
because of the skin size and firmness of grapes,
It can get stuck in your baby's food pipe even when cut into small pieces.
You can give wheat after 7 to 8 months, check for wheat allergy and gluten allergy (Celiac disease)
We are going, to sum up, the article with some more foods that you can avoid are berries blueberries, blackberries, raspberries, oranges, limes, etc.
The reason for avoiding them is that they have high levels of acid and Vitamin C,
which can lead to an iffy stomach and rashes in the diaper area.
Canned fruit juices – avoid because of preservatives.
Egg whites – should be avoided, can trigger the digestive system.
Raw vegetables – avoid because of choking hazards, and contain high levels of nitrates.
All these food need to be avoided for babies less than one-year-old.
Consult a paediatrician if you feel the need to confirm.
We are giving you the information from a authentic source which is medically reviewed by a nutritionist.
Do like, share, and subscribe Hey Uno, and tell us if you like "10 Foods You Should Avoid for Your Baby"